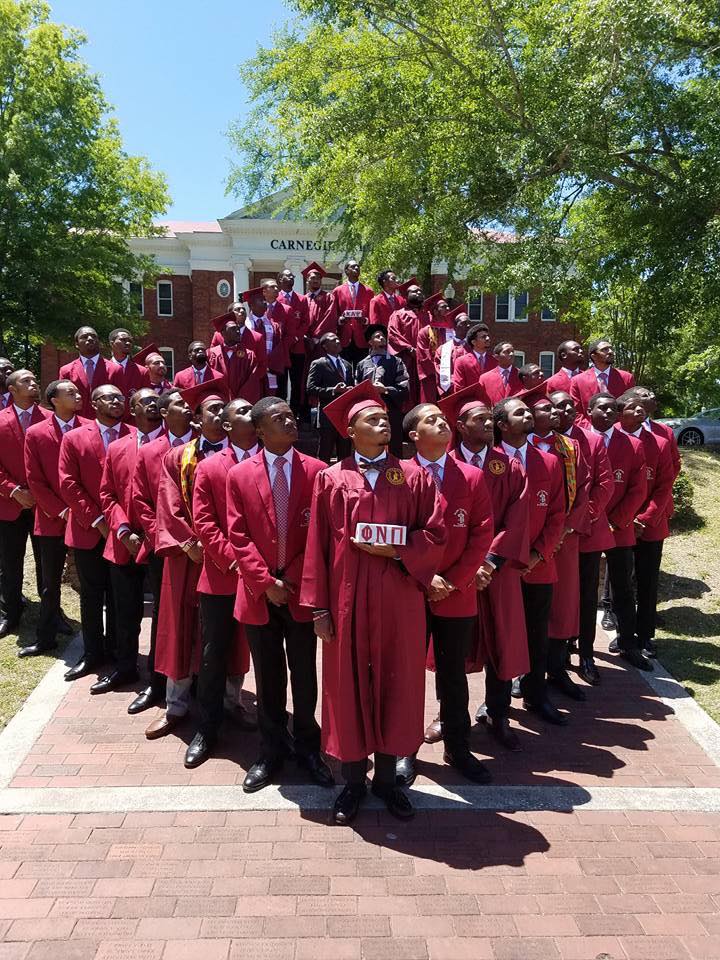 Taking on the World, One Purpose at a Time
Gamma Epsilon Alumni Association, Inc (GEAA), a 501(c)3 organization dedicated to the advancement and support of the the Lighthouse Chapter of Kappa Alpha Psi and Tuskegee University,
GEAA supports Kappa Alpha Psi Fraternity and Tuskegee University by mentoring, raising funds –and lending our support for key initiatives.
Let's Give Together to the GEAA Endowment, E1945
Learn more about our endowment -and support deserving students.
The GE Alumni Tailgate Party returns on November 5, 2022
86th Conclave | July 18-23, 2023
Tampa FL
Gamma Epsilon Alumni Association
 Gamma Epsilon Alumni Association (GEAA) has
mobilized its 700-member organization to generously endow $200,000 in 3 years, of its $1 million, ten-year campaign
goal, to support undergraduate scholarships at Tuskegee University. With only 10% of HBCU alumni traditionally
becoming donors this is a phenomenal feat. The Association expects to award its first full scholarship in 2023 on the 75th
Anniversary of the Chartering of The Tuskegee University Chapter, the Gamma Epsilon of Kappa Alpha Psi, fondly
known as The Lighthouse Chapter. By providing these scholarships to deserving young men, GEAA will set a
monumental example for other fraternal organizations and HBCU graduates to follow.
Steps to Contribute
Go to www.tuskegee.edu/give
Select Gift Amount
Select Recurring Gift and enter frequency
Designation…Select Other
In the box, Type GEAA Endowment E1945
Complete Donor Information
Secure Payment
Tuskegee will email you your tax letter
Employer/Company Match
Check your HR department for "how to".
Select Tuskegee University as your charity
You will have to designate GEAA Endowment E1945 in a message to the charity.